Friday, 26 April 2013
Photographs taken from my Packaging Pinterest board.
Posted by

molly
at 04:59
No comments:

Monday, 10 December 2012
PENGUIN was founded in 1935 with the concept of producing inexpensive paperback editions of high quality books. The book covers have a progressive approach to typography and design.
An office junior Edward Young was sent out to sketch penguins at the London zoo for the logo, before designing the first 10 paperbacks. The publisher Allen Lane considered illustrated book covers to be trashy, insisting on his following of a simple horizontal grid for Penguin jackets in colours that signified the genre for each book:
Orange= fiction
Green=crime
Blue=biography

.
In the mid 1940's Jan Tschichold's legendary cover designs were made, using his own template for all Penguin books.
By the 60's a new art director was in charge, and the Penguin designs lost their style and edge.
Posted by

molly
at 06:26
No comments:

Sans Serif: Typefaces without serifs, these became more popular in the 20th Century, with development in Germany based on geometric forms. There are many different classifications including:
Humanist: Modeled/Developed on Old Style typefaces, with open strokes and a higher contrast in strokes when compared to regular sans serif type. Example - Gill Sans.
Transitional: Similar to Transistional serifed typefaces, with upright axis and regular stroke. Example - Helvetica.
Geometric: Based on geometric forms. In some cases such as the lowercase 'o' are perfect geometric forms/circles. Example - Futura.
Posted by

molly
at 05:54
No comments:

Monday, 26 November 2012
These typefaces are often developed for a specific purpose/uses and are often better in big point sizes, because their legibility can decrease when decreasing type size, hence they are popular for headlines, billboards and posters. Many decorative typefaces are hand-drawn, while 'decorative' is more of a general term rather than a classification.
Example - Cuba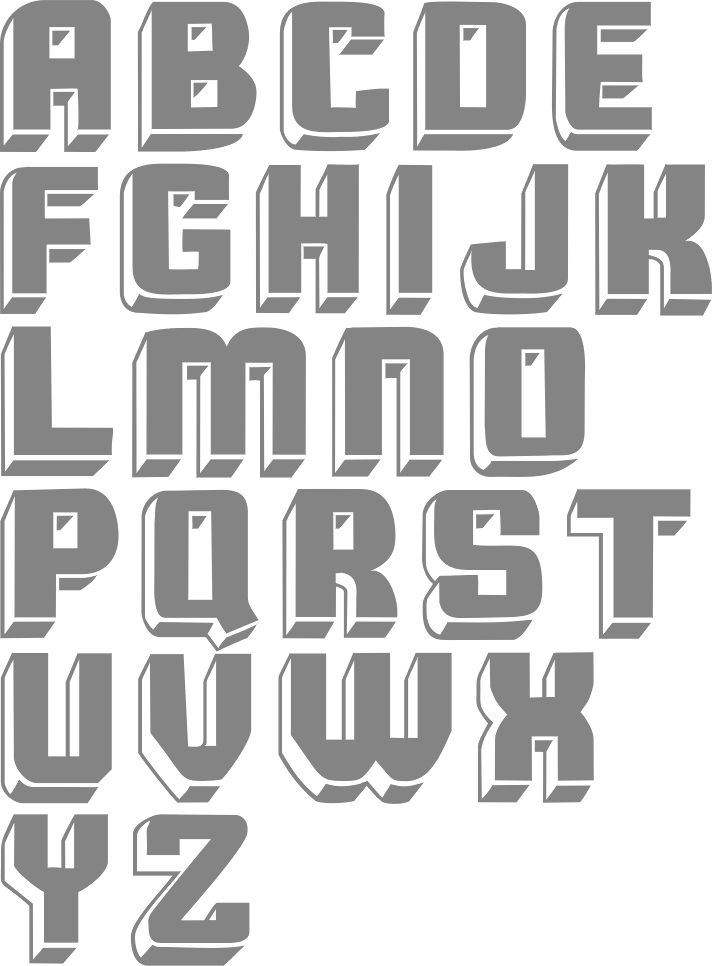 Posted by

molly
at 04:19
No comments: